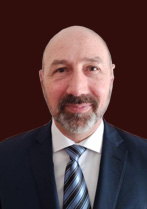 Mr. Zoran Radovic, the managing partner of the Radovic & Ratkovic Law Office,  had graduated from the Belgrade University – Faculty of Law in 1993 and was admitted as an Advocate to the Belgrade Bar Association in 1995. He has been practicing the law ever since. Mr. Radovic attended the post graduate studies on "Contracts in International Trading" at the  Belgrade University - Faculty of Law and postgraduate studies on "EU Law and International Business Law" at the European Centre for Peace and Development of the United Nations University for Peace.
He has been participating in various seminars organized by UNIDROIT, UNCITRAL, Kopaonik School of Natural Law, Serbian Commercial Lawyers Association and other organizations. Mr. Zoran Radovic is a member of several international associations of lawyers: Legal Skills – International Business Lawyers, Interjurist – International Association of Law Firms and AEA – International Lawyers Network.
Fields of expertise: Commercial Litigation; Debt Collection – on and out of Court; Corporate Law and Corporate Formation; Labour Law; Insurance Law; Contractual Law.

OBJAVLJENI RADOVI
- Evropski sud pravde i odluke o prethodnom pitanju »
Objavljeno u časopisu "Pravni život" br. 12/2006
- Zakon o zaštititi konkurencije Republike Srbije »
Objavljeno u časopisu "Pravo i privreda" br. 1-4/2007